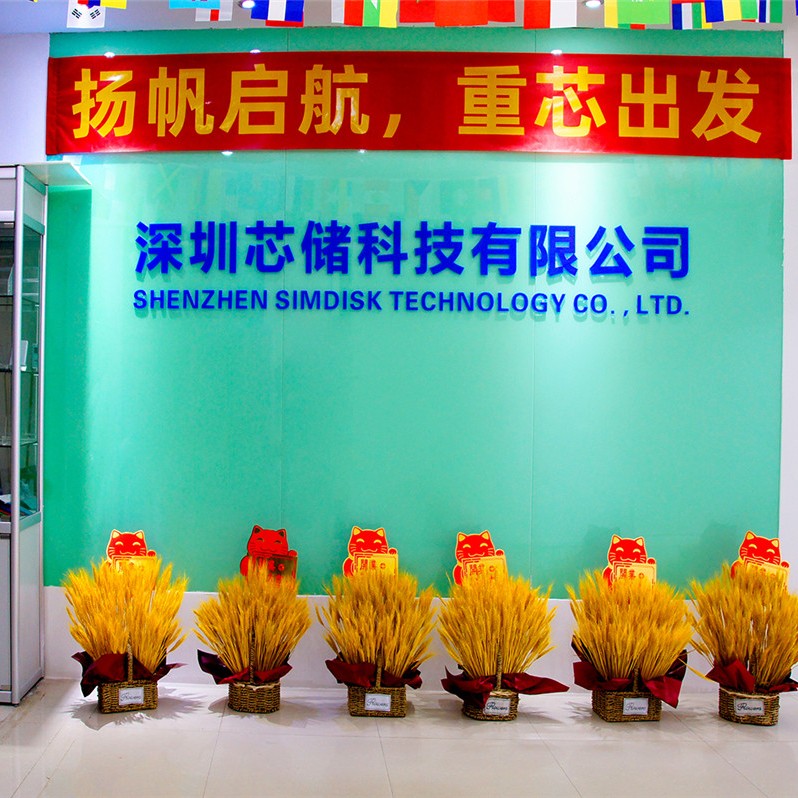 Shenzhen SimDisk Technology Co., Ltd., established in 2021, will establish a new company with an independent foreign trade sales department on the basis of the factory in 2021. SimDisk Technology has been developing in the field of storage for more than ten years, focusing on the research and development, production, sales and technical services of solid-state drives, memory and computer peripheral products, and has become a national high-tech enterprise.
The company is headquartered in Longhua, Shenzhen, covering an area of ​​5,000 square meters, with all production lines from Flash chip testing to finished product shipment.
As of April 2022, SimDisk has nearly 150 factory + foreign trade employees, with a monthly output of over 6 million products.
We have maintained long-term and close cooperative relations with the world-renowned Flash Memory manufacturers, DRAM manufacturers, storage master chip manufacturers and many customers at home and abroad.
Relying on a group of experienced technical teams, we have the ability to provide innovative ODM services, and now we have stable business relationships with customers in China, Europe, America, Asia, Taiwan and other places, and have been approved by many domestic and foreign companies. Enterprises award high-quality supplier certificates. The principle of SimDisk is equality and mutual benefit, common development, and creating value for customers.