[Copy] Kissin 2.5" SATA SSD 1TB Hard Drive For Desktop Black Plastic Case
Product Detail
Factory Strength
Packaging Delivery
Product Tags
Extend the Life of Your Laptop or Desktop PC
Upgrade your computer with a fast SSD. Your old computer acts like a new machine with faster boot-ups, shutdowns and app response times.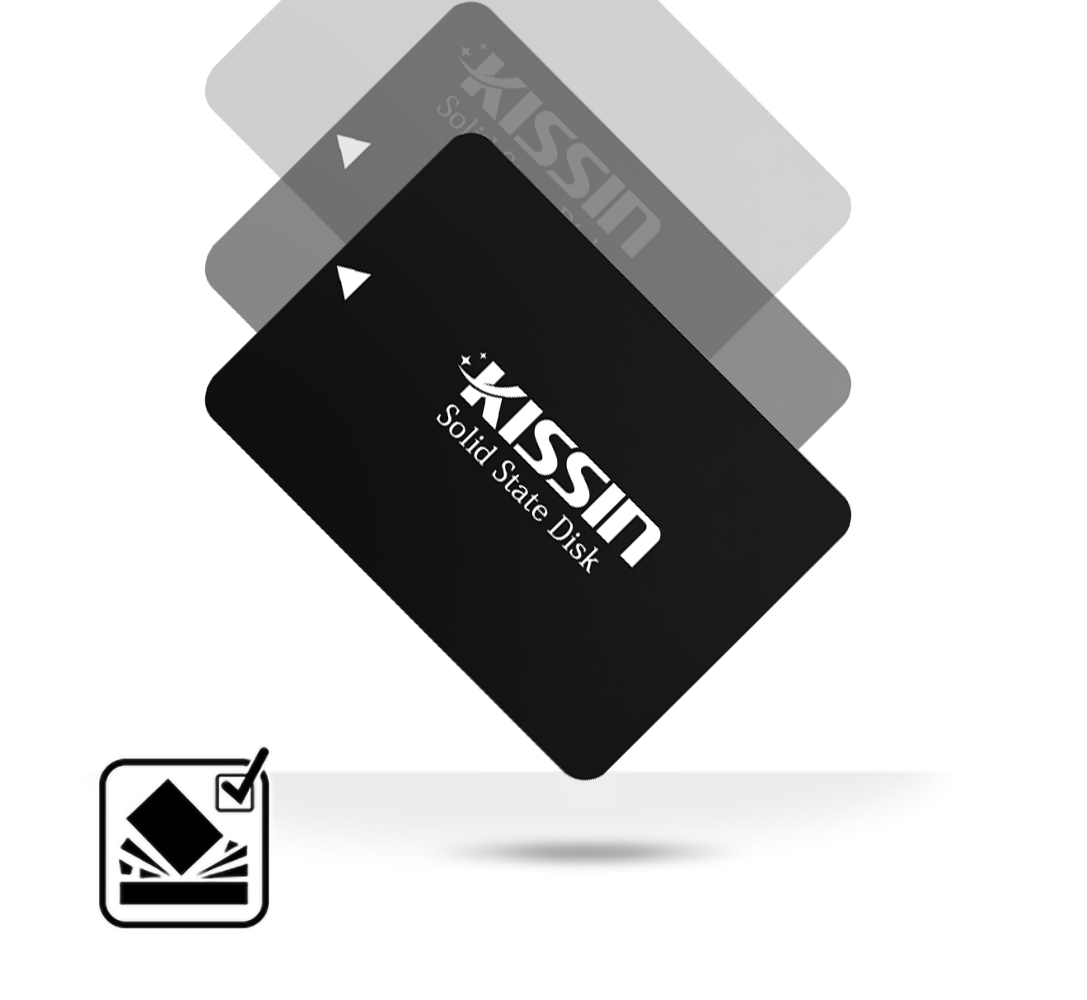 Faster Boot-ups, Shutdowns, and App Response
High sequential read speeds of up to 550MB/s and sequential write speeds of up to 500MB/s translate into better performance for everything you do, performing faster than a typical hard disk drive.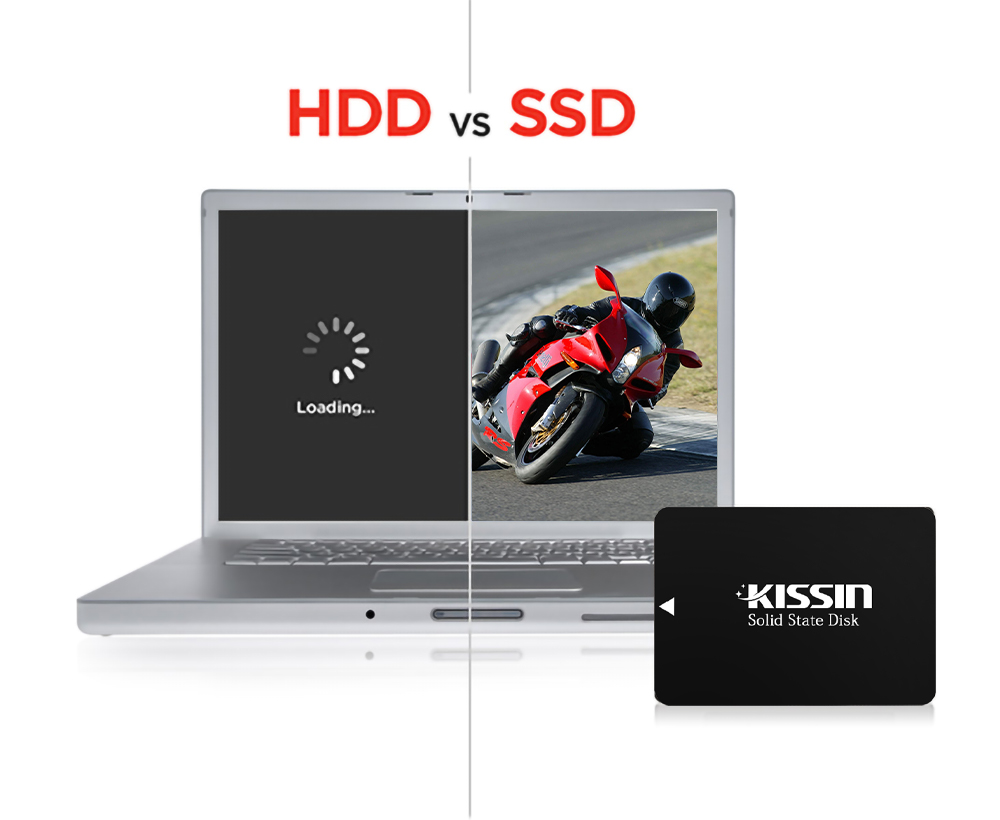 Durable Solid State Design
With no moving parts, the KISSIN SSD is engineered to resist shock and vibration, helping to keep your data safe through life's bumps and bruises.

3D NAND technology improves reliability and power efficiency
Features advanced 3D NAND flash memory for higher reliability and better energy efficiency than traditional SSDs equipped with 2D NAND flash memory. This product offers increased durability and longer battery life, allowing you to work longer without constantly charging your laptop.
Fast transfer speed, fast startup
Driven by a high-quality controller and raw synchronous NAND flash, it offers incredibly high transfer speeds for fast boot times, fast application loading and fast file processing.
SLC cache technology improves performance and extends lifespan
The "SLC cache technology" is specially applied, so that all data is written to the SLC part first, so as to obtain higher peak write performance. Additionally, this technology reduces write amplification, providing better endurance and longer lifespan for SSDs.
Supports multiple technologies
This is one of the lightest and thinnest SSDs in its class, but since it contains no moving parts, it is shock and vibration resistant. In addition, it is equipped with monitoring system and ECC technology to ensure higher data transmission security.
1 year warranty
KISSIN SSD comes with 1 year warranty.
Excellent Performance
Please note the test result only for your reference.The actual speed might be influenced by different test platforms. test software versions and so on.

Secure hard drives with sturdy packaging and fast shipping to theirdestination. We provide individual packaging for end user customers.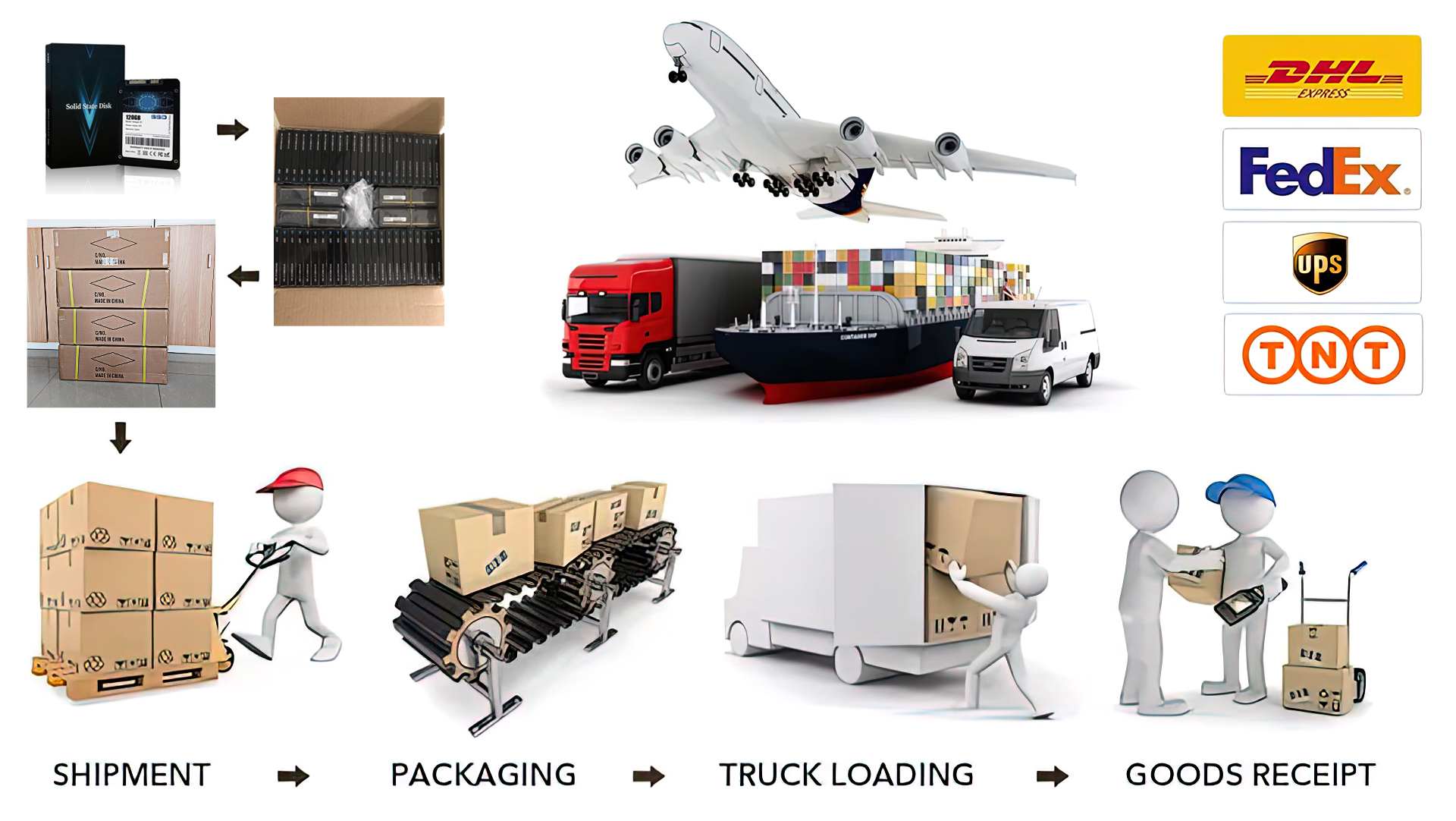 ---
Next:
---
Write your message here and send it to us