With its high cost performance and excellent product quality, it has been widely loved by DIY players since its launch, and classic products such as RTX 2060 ICRAFT have once exploded all over the Internet.
Storage products are also the main business of MaxSun in these years. We are all curious about what MaxSun's first gaming heart series storage products will be like.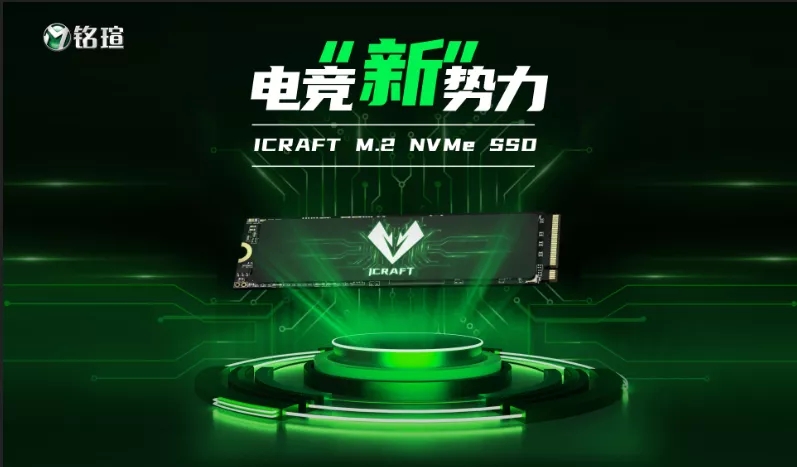 Today "it" finally came out after a thousand calls, MaxSun officially released the gaming heart M.2 NVMe SSD, which adopts the domestic flagship main control Lian Yun MAP1202, with Xtacking 2.0 128-layer stacked TLC particles from Changjiang Storage, with double guarantee of performance quality. new" force in the gaming world.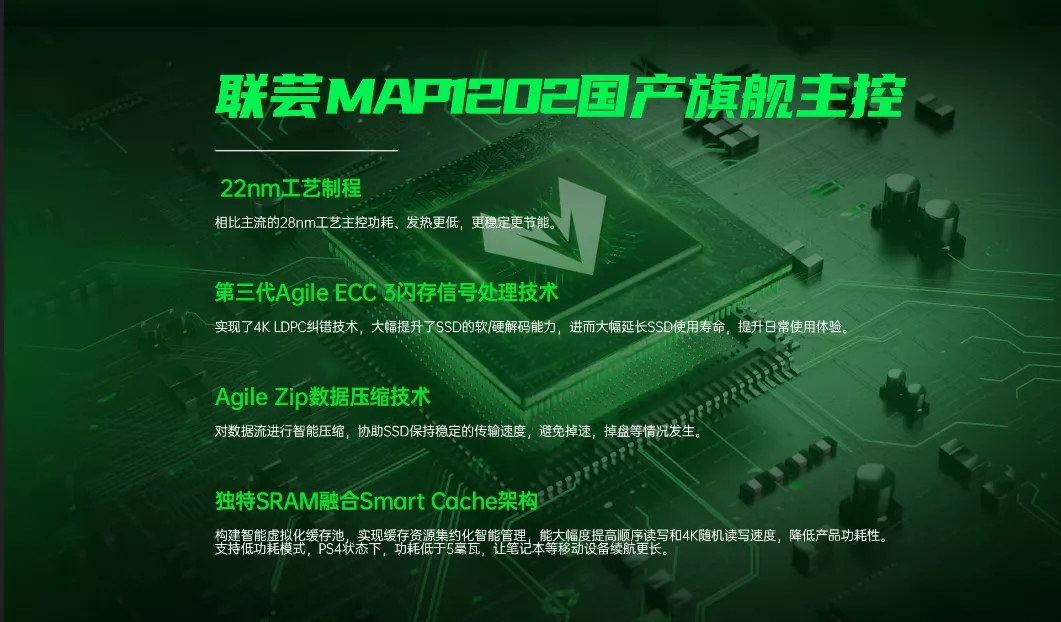 Why is the Lian Yun MAP1202 the flagship master control in China?
Lian Yun Technology is one of the first companies in the country to develop and produce solid-state main control, and is a leading enterprise in the industry with the R&D strength of high-performance solid-state main control. Previous products such as the MAS0902 used by MaxSun Taiji SSD have achieved a good response in the market.
The MAP1202 used in this product is Lian Yun's new generation flagship main control. The main control is manufactured with 22nm process, which has lower power consumption and heat generation compared to the mainstream 28nm process main control. Agile Zip data compression technology, which can intelligently compress data streams to help SSDs maintain stable transfer speeds and avoid speed drops and disk drops, and SRAM Fusion Smart Cache architecture, which dramatically increases sequential read/write and 4K random read/write speeds and reduces product power consumption, make the master's flagship performance unquestionable.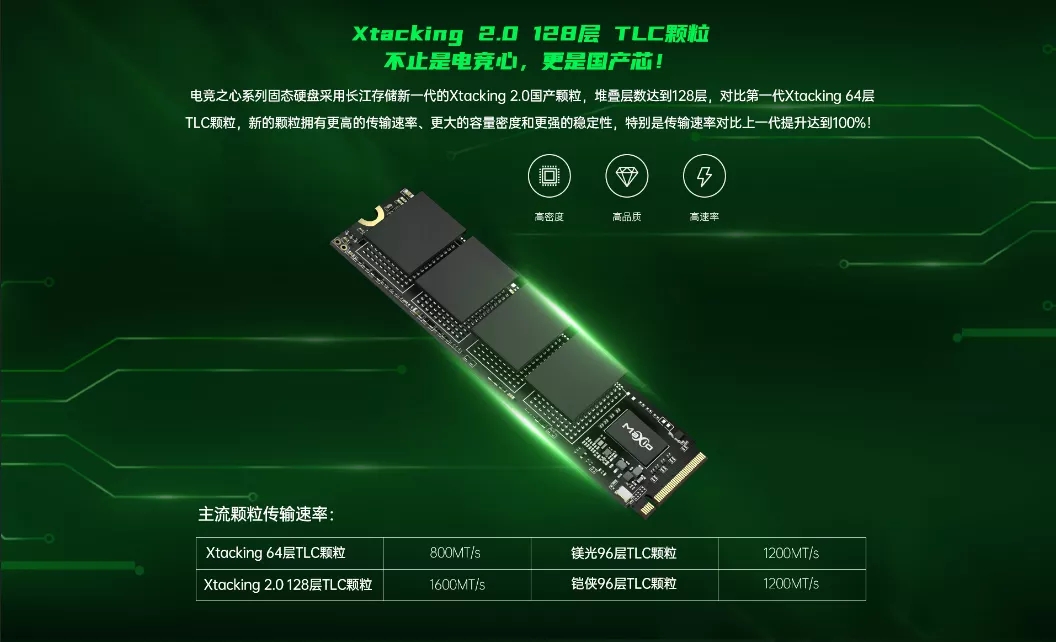 The Xtacking 2.0 128-layer stacked TLC particles from CK Storage are another ace in the hole of the gaming heart M.2 NVMe SSD. As the second generation of CK Storage, the new particles double the number of stacked layers, double the transfer rate, and enhance stability compared to the previous generation. There are advantages, the product has been in the world's first-line level.
Domestic flagship main control meets the new generation of domestic NAND particles, what kind of energy will burst out?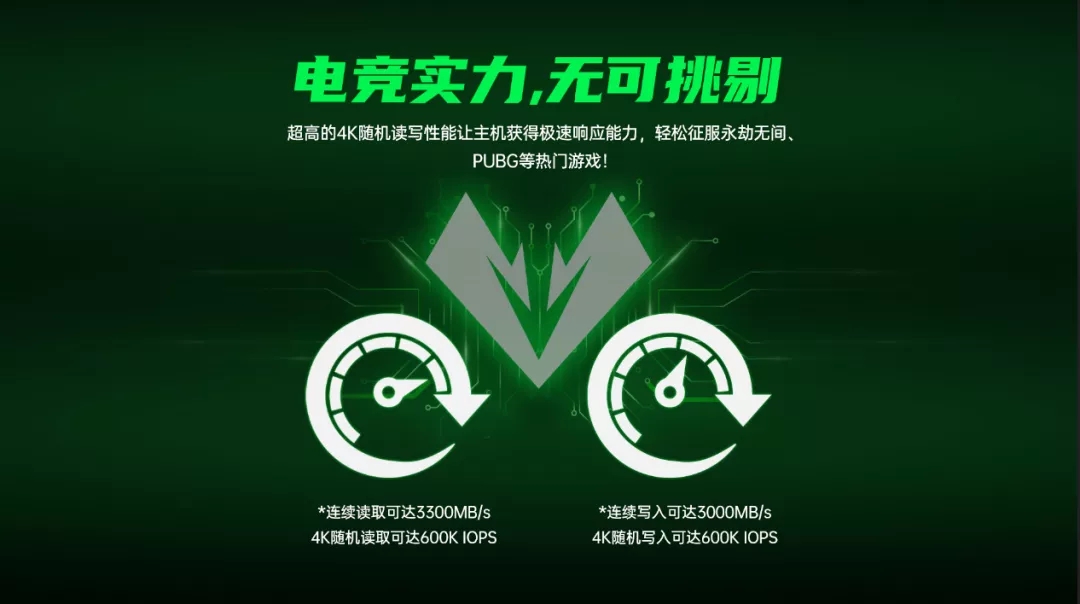 In terms of specific performance, the Gaming Heart M.2 NVMe SSD achieves 600K IOPS in both 4K random read and write, which most affects gaming performance, and can respond extremely fast to every exciting moment to ensure gamers have an excellent gaming experience, in addition to the product's maximum sequential read and write up to 3300MB/s and 3000MB/s, allowing the product to have the same work scenarios such as moving large files. In addition, the product can reach up to 3300MB/s and 3000MB/s sequential read/write, so that the product also has outstanding performance in the work scenarios such as mobile large files, and can meet the various needs of creators.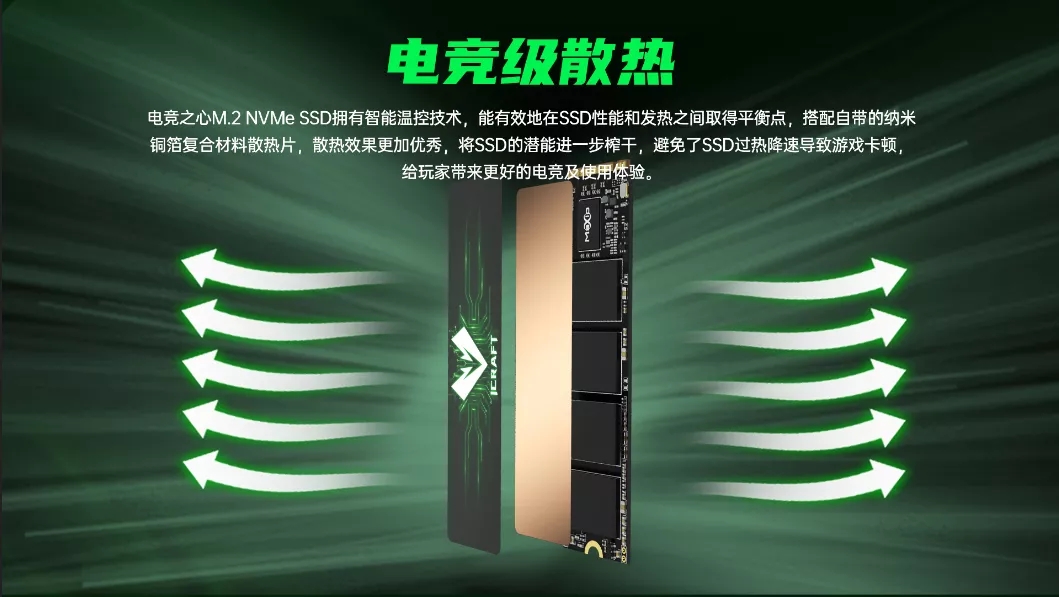 To ensure that the product can run stably, MaxSun also gave the Heart of Gaming M.2 NVMe SSD with a nano copper foil composite heat sink to significantly improve the product's heat dissipation effect and further drain the SSD's potential, while also avoiding overheating and slowing down the SSD to cause game lag, giving players a better gaming and usage experience.
With the explosion of domestic chips in the past two years, many good new domestic products have emerged in various industries, and we hope that this will also be the case in the gaming world. In the past, when we mentioned gaming, we always thought of foreign makers and giants first, but now MaxSun has created such a purely domestic gaming SSD, hoping to bring domestic chips to the gaming industry and make purely domestic SSDs a "new" force in the gaming world. This is also the origin of this Gaming Heart M.2 NVMe SSD.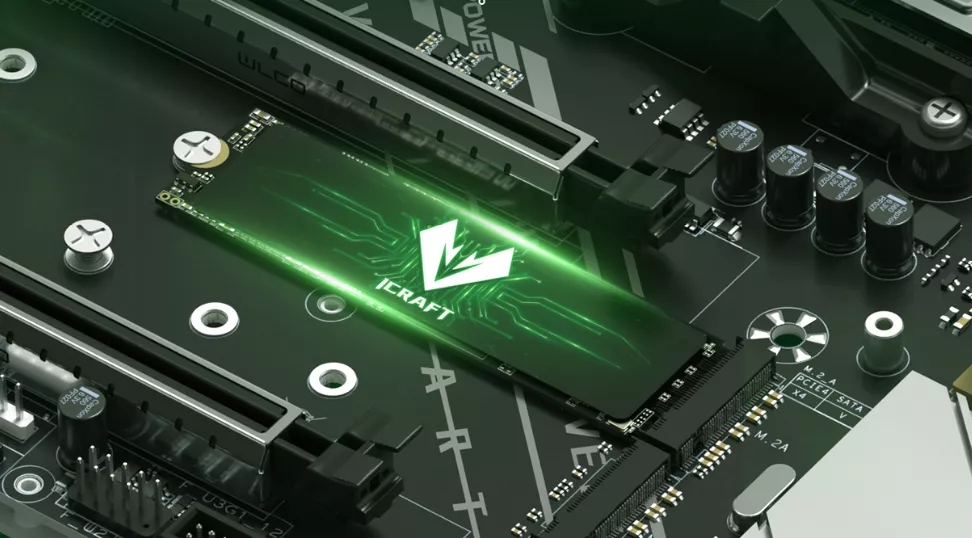 MaxSun Gaming Heart M.2 NVMe SSD will be launched on major e-commerce platforms in the near future. If you want to know more about the new product, you can always keep an eye on MaxSun's official accounts on major platforms, so stay tuned!
---
Post time: Apr-17-2023